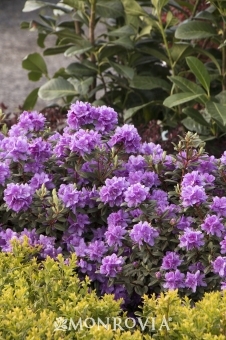 Description
This beautiful dwarf rhododendron has large trusses of lovely purple spring flowers that provide a beautiful contrast to the green foliage.
A very compact evergreen shrub that is perfect for small gardens in cool, damp climates. A terrific choice when a small accent plant with great presence is needed. Equally well-suited for a low hedge.
Watering Needs:
Water regularly - weekly, or more often in extreme heat or containers.
Average Landscape Size:
Moderate growing; reaches 3 ft. tall, 4 ft. wide.
Key Feature:
Showy Spring Flowers
Rates
Please contact us for current pricing and availability.