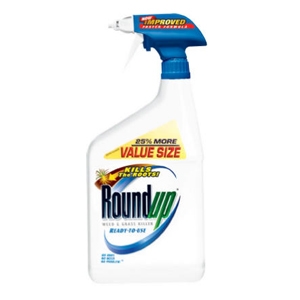 Scotts 30 Oz. Roundup Weed and Grass Killer
Description
Ready to use. 1 shot kills weeds and grasses roots and all.
Use In & Around Fences, Trees, Driveways, Flower Beds, Walkways and Shrubs. Non-Selective. Systemic Weed & Grass Control Treatment For Undesirable Vegetation. Does Not Have Soil Activity. Contains 1.8% Glyphosate. Bonus Size, 25% More Free.
Rates
Please contact us for current pricing and availability.