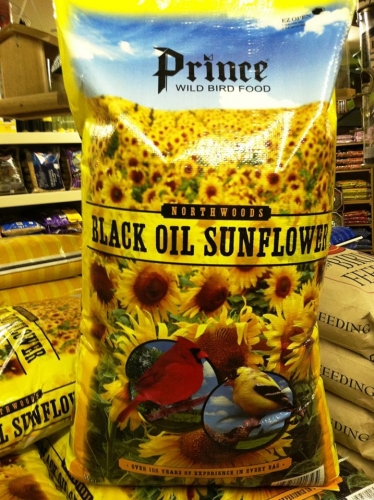 Prince Corp Black Oil Sunflower Seed
Description
Black Oil Sunflower Seed by Prince Corporation.

These seeds have a high meat-to-shell ratio, they are nutritious and high in fat, and
their small size and thin shells make them easy for small birds to handle and crack. (Striped sunfl ower seeds are larger and have a thicker seed coat.) Several studies show that this high-energy food is the flock-pleasing
favorite of the majority of birds that visit feeders.
Rates
Please contact us for current pricing and availability.