Not sure which apples to buy? Use our Apple Advisor!
Apple season has begun! I love apple season because it means everything fall will follow! Picking out an apple can be tough. Are you baking? Making sauce? Or trying to munch on one right now? There are so many different varieties it can be hard to choose the right one. It would really be nice if there was a simple guide to help decipher between apple varieties! At Sawyer Garden Center we created our own apple adviser chart to help you pick the best apples this season. You can print a copy from here or pick one up in store! Fresh picked crisp apples go perfectly with the crisp cool air, especially when they are made into warm apple cider!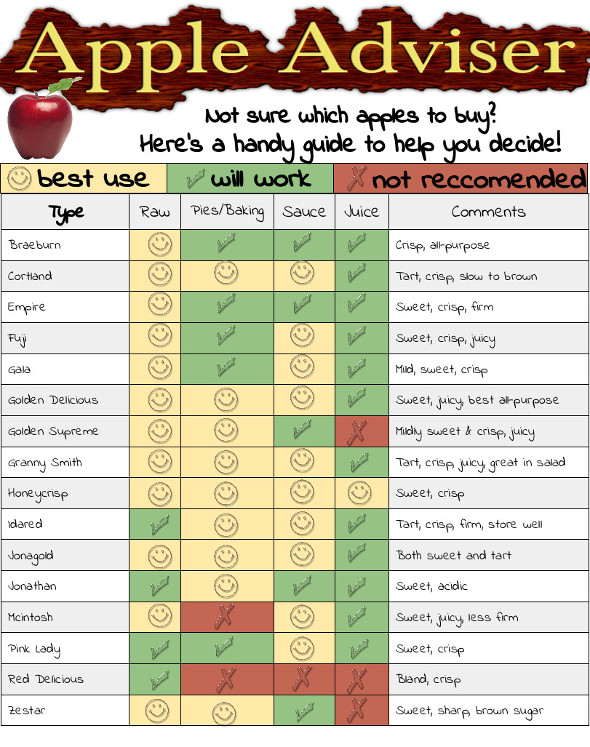 This guide tells you what apples are good for baking, sauce, juicing or raw. The yellow means these apples are best used in that way. The red means it is not recommended for that type of apple, but we aren't going to tell you what you can and can't do! That leaves the green as a neutral area. If you are wondering exactly how the apple tastes, the notes to the right describe the apple in a few words.